Plymouth Optometry Services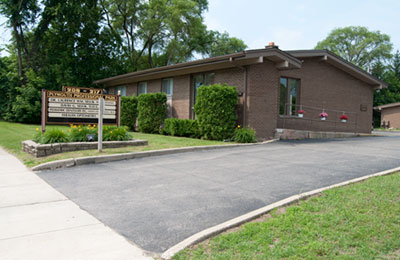 We are a patient-focused, family-friendly, independently-owned optometry practice that has served western Wayne County for more than 50 years. With so many options for eyecare these days, what makes Ferman Optometry worth your time? Three words… quality over quantity.
Unlike many other private practices and retail optical stores, our patients typically get 45 minutes with the doctor; we have no lab tech taking retinal images, glaucoma readings, medical histories, etc – the doctor will do it all. Our doctor will take the time to discuss all aspects of your vision, including your eye health as part of your overall well-being. Our doctor will take the time to discuss your specific needs with the optician. Our opticians will the take time to explain all the latest lens technologies and take the time to help you select a frame best suited to your vision needs and fashion tastes.
And one more benefit offered by Ferman Optometry… in-office lens finishing. If you have a frame that you love and wish to keep using, we have the capability to edge lenses in the office – something else you will not find at most other private practices or retail optical shops.
Give yourself the gift of clear vision – schedule an appointment today.